Staking services with Anonstake – a staking infrastructure provider
Anonstake allows people to delegate tokens and start staking on Proof-of-Stake blockchains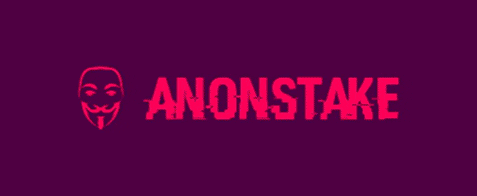 Anonstake is a staking infrastructure provider for Proof-of-Stake blockchains, offering staking services to regular token owners. As as staking infrastructure provider we aim to provide secure, reliable and anonymous service.
Running your own node requires specific hardware and is a time-consuming and security sensitive task.
Delegated Proof-of-Stake blockchains allow people to delegate staking rights of their tokens to a trusted and professional staking infrastructure provider.
At Anonstake.com we try our best to make the delegation process smooth and easy for anyone who wants to delegate their tokens.
Anonstake is passionate about decentralisation as it represents a key ingredient for any successful blockchain. Our goal as a staking infrastructure provider is to support adoption and decentralisation in all projects we are actively present. We run secure and reliable nodes for different Proof-of-Stake protocols ensuring maximum efficiency and security.
Select your project, delegate to Anonstake.com and make 7%-15% annually with your staking rewards.
According to the plan, we will proceed with further ensuring highly robust infrastructure and development plans for several other cryptocurrencies including tools for our Anons! 🎉
Anonstake provides public delegation services to retail token holders. Our professional team is passionate about blockchain, new IT technologies and has a mix of youth and experienced team members. We have been contributing to the blockchain industry since 2016 and have the know-how and the hardware capabilities to ensure and design highly available network infrastructure.
Follow us on platforms below: